Oakville Home For Sale
Bronte Creek one of the new hot areas in Oakville. Some homes within the new development are fortunate to be bordering on the Provincial Park.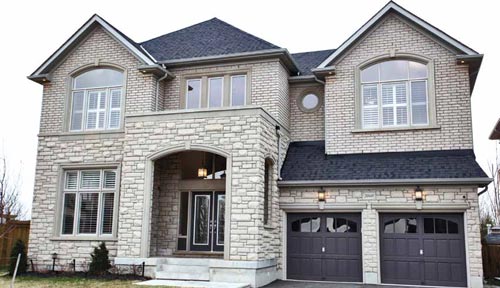 The high end, desirable streets within the development are Bingley Crescent, Saddleworth and Ribble. Most homes on those streets are either built by Fernbrook or Monarch, with Fernbrook seemingly being the more desired builder in the area as the homes command a premium. See below for real estate agents and companies in Oakville.
Oakville Real Estate Services
Real Estate Appraisers
Architects
Real Estate Agents
Oakville - Burlington
Royal LePage-
Ann Corrigan
Oakville, Ontario
905-338-3737
Century 21
2378 Blue Holly Crescent
Oakville
Coldwell Banker
2115 South Service Road W
Oakville
Hill Property Mgmt.
220 Wyecroft Road
Oakville
Nook E J Realty
1252 Lakeshore Drive
Oakville
Orange Properties
1492 Pilgrims Way
Oakville
Realty Executive First
243 N. Service Road W.
Oakville
Royal Lepage
3060 Mainway
Burlington
Goodale Miller Group
467 Speers Road
Oakville
Remax
67 Lakeshore Drive
Oakville
Real Estate in Oakville
It's 2012 and Canadian home resale prices continue to perform well. Despite some naysayers, there do not seem to be any immediate signs of housing correction.
Interest rates remain at near-record lows with big banks getting in on the action by offering lower mortgage rates. Beware of the fine print though on some of the big bank mortgages, as they may not be as flexible and end up costing much more over the long run. A knowledgable local Oakville mortgage agent can help navigate the loan process and find not only the best rates, but the best deals and terms.
Notwithstanding the hiccup of 2009, the real estate market is healthy and values are increasing year over year.
Real Estate in Oakville was fortunate not to have fallen much during the global financial crisis. Real Estate all over the world was affected by the excessive worldwide speculation and irresponsible lending on the part of many major banks. Here in Canada we can count our blessings and when looking around our community, solid stable housing prices helped by extremely low interest rates are found in the main population areas of Canada.
Oakville real estate features some of the most sought after properties in Canada. With the commencement of the construction project for the New Oakville Hospital underway, the infrastructure in Oakville continues to support the growing population while ensuring that greenspace and local trails and parks continue to integrate well with planned development.