Oakville Kids
The town of Oakville, Ontario in Canada offers many activities and after-school activities for kids. From martial arts, dance and fencing lessons to indoor playgrounds, indoor swimming, art, cheerleading and gymnastics, there are many wonderful programs around town to keep our youth entertained, fit and having fun.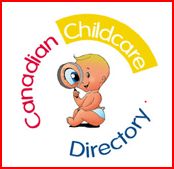 If you are looking for day care services for your child, visit the Canadian Childcare Directory. Oakville Day Care Services
Visit the Oakville Business Directory Childcare Services Page
Oakville Kids Products and Services
Indoor Playgrounds
Little Rascals
1027 Speers Road #25A Oakville

Indoor Playground
"A Party Place"



(905) 337-0892
Amusement Places
Antz in Your Pants
407 Speers Road
Oakville
Busy Bodies
245 Wyecroft Road
Oakville
Funtastic Kids
380 Dundas Rd. E.
Oakville
Planet Laser
461 N. Service Rd. W
Oakville
Art Instruction -Crafts
Bronte Art Academy
77 Bronte Road
Oakville
Canadas Professional
2387 Trafalgar
Oakville
Cheerleading
Cheerforce Wolfpack
595A Speers Road
905-844-4884
Dance Lessons
Premiere Dance Inc.
1149 Heritage Road
Burlington
Burlington
Creative Edge Dance
1160 Blair Road
Burlington
905-220-0741
Fencing
Oakville Fencing Academy
220 Wyecroft Road
905-337-9859
Gymnastics
Oakville Gymnastics Club
1415 Third Line
905-847-7747
Hockey
Minor Oaks Hockey MOHA
1026 Speers Road #8
905-338-9220
Martial Arts
Rising Sun Martial Arts
1304 Speers Road
Oakville
Buckley Jiu Jitsu
1029 Speers Road #9
Oakville
Horizon Taekwon-Do
1027 Speers Road #25
Oakville
Morningstar Taekwon-Do
1410 Speers Road
Oakville
Oakville Taekwon-Do
364 Kerr Street
Oakville
Music Lessons
Academy of Music Oakville
Piano lessons
Guitar lessons
6-1026 Speers Road
(905) 845-1227
Soccer
Oakville Soccer Club
1520 Pine Glen Road
905-849-4436
Swimming
Glen Abbey Rec. Center
1415 Third Line
905-815-5950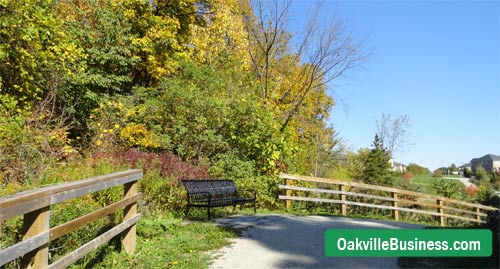 Take a walk with the family down one of Oakville's many trails.
Kids in Oakville
Dance is a great way to keep fit and have fun too. Check out some of the best Oakville and Burlington dance studios.
Kids have great schools to chose from in Oakville. Whether Elementary or High School, public or private or even special programs, Oakville under the Halton District School Board offers kids a first rate education!